>> Check out our Last Minute Deals
Mexico Tours - In the country of the Mayas
Mexico is an exciting, unique and utterly inspiring destination, with an array of diverse and dynamic tourist attractions. Relax on the gorgeous beaches of the Riviera Maya, visit the enchanting colonial cities or get impressed by the ancient Mayan ruins. Offering a unique and ideal mixture of culture, nature, history and tradition, Mexico is the perfect destination for anyone who wants to experience the new and exciting, or the fascinating and historic. Enjoy meeting welcoming locals, discovering awe-inspiring historical sites, and tasting fresh and delicious local delicacies, all in a fantastic setting. If visiting Mexico is not enough for you, you can also have a look at our tour, that include more than one country, for example Mexico, Guatemala and Belize.
Discover Mexico's ancient culture and most beautiful locations in a group by bus.
Get more information »
Combine your favorite locations to design your own route and choose the activities.
Get more information »
You already know, what you want to see and to do on your tour?
We can also send you an offer for you tailor-made Mexico-Tour.
Our most popular Mexico Tours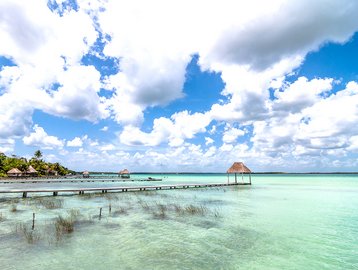 13 Days Guatemala, Belize and Mexico
White sandy beaches
Ancient cultures
Three spectacular countries
More »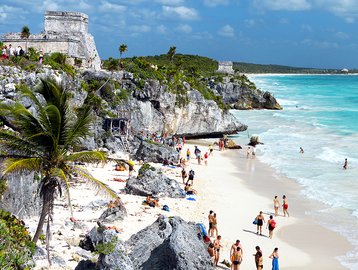 7 Nights / 8 Days
Wonderful Mexican Beaches
Ancient ruins and cultural sites
Time for sight-seeing and relaxing
More »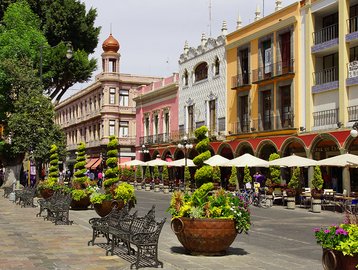 14 Nights / 15 Days
Colonial architecture
From Mexico City to the Yucatán Peninsula
Many included excursions
More »
Mexico was the country of the Mayas and Aztecs and is today full of culture, that you'll get to know on your tour. You can find much more than only the famous Mayan sites like Palenque, Tulum, Teotihuacán or Cichén Itzá. With 31 different states and the metropolis Mexico-City, the country has an unbelievable diversity, which you can experience during your tour. Dependen, which part of the country you are travelling, you'll get to know the pulsating capital Mexico-City, the culinary capital Oaxaca or the yellow colonial town Izamal. If you are more a nature person, Mexico is also worth a trip: On the way from Oaxaca to the peninsula Yucatán, for example, you'll find the unusual "waterfall" Hierve el Agua and in Yucatán you can visit the so-called Cenotes - just in the state of Quintana Roo you can find approx. 1000 of these underground caves. Of course, Mexico has also a lot of gorgeous beaches to offer. Combine your round trip with a beachstay.
Vacation in Mexico, where and how?
Mexico - the "where": With almost 2 million km² you have to decide where you want to go. To discover the whole country during one tour is almost impossible. If you are looking for a relaxed beach holiday you should probably decide for the Caribbean coast, the Riviera Maya with Tulum, Playa del Carmen and Cancún. A little less Caribbean flair but also less tourists are offered by the beaches of the Pacific coast. We are happy to send you an individual offer for your beach holidays. If you want to take a round trip you can, for example start in Mexico-City and drive southwards to the tradiotional regions Oaxaca and Chiapas (with San Cristóbal de las Casa and the Sumidero Canyon) until you reach Yucatán. To answer the question "how", you need to set your priorities: Do I want to travel privately (alone, with partner, friends or relatives) or do I want to meet other traveller on a Mexico Group Tour. Also: Do I choose a private tour with already planned route because I don't know yet what I want to see or do I want to design my own route? Who wants to see a lot in a short period of time is recommended to do a self-drive tour.