>> Check out our Last Minute Deals
You want to decide on your own, where you want to go during your tour? Design your own route with all your favorite spots in Mexico.
That is how it works: Every travel package consists of 2 nights and diverse activities and excrusions at one location and can be extended with other services (extra nights, optional activities etc.). Combine different locations to design the route, that fits your requirements. If you want to go on tour with a rental car or with private transfers, flights or public buses is up to you. You can even book them with a personal guide and driver.
Your personal Mexico tour
✓ You can choose the locations & activities
✓ Accommodation: 3-4*
✓ Transfers: rental car, taxi, bus, airplane
✓ Beach extension in a location of your choice
Send an inquiry
Our currently offered Mini Trips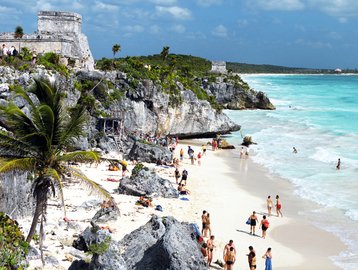 3 Days / 2 Nights Tulum
Beautiful beaches
Fascinating Mayan ruins
Optional snorkeling
More »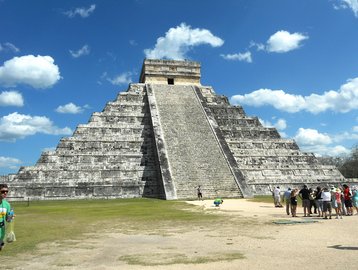 3 Days / 2 Nights Mérida & Chichén Itzá
Colonial architecture in Mérida
Most famous Mayan ruins in Yucatan
UNESCO World Heritage site
More »
3 Days / 2 Nights Playa del Carmen
A top beach destination
Busy nightlife
Many optional excursions
More »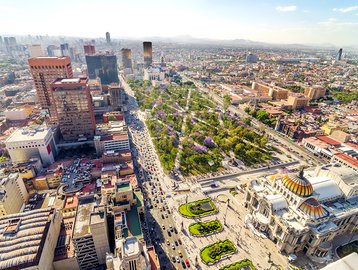 3 Days / 2 Nights Mexico-City
Delicious cuisine
Important history and culture
Ideal starting point for your trip
More »
3 Days / 2 Nights Isla Mujeres
White sandy beaches
Mayan temple ruins
Swim with giant whale sharks
More »
3 Nights / 2 Days Mérida & Ruta Puuc
Yucatan's largest city
Colonial architecture
A string of Mayan ruins
More »
3 Days / 2 Nights Oaxaca
Excellent & unique cuisine
UNESCO World Heritage Site
Visit indigenous villages
More »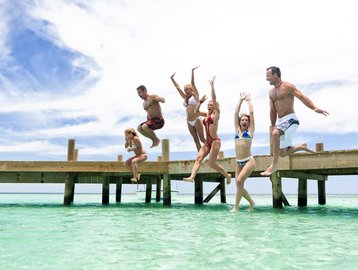 3 Days / 2 Nights Laguna Bacalar
The seven-colored lagoon
Rustic, unspoilt nature
Thrilling kayak tour
More »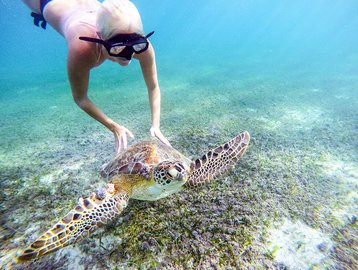 3 Days / 2 Nights Akumal
Discover the underwater world
Habitat of many turtles
Fascinating wildlife
More »
You have questions about our Mexico Tours or want to adjust the services? Leave us a message.