Indonesia - A journey like no other
Indonesia is an amazingly diverse country that's sure to leave you with unforgettable memories. In multicultural Sumatra you'll get to observe orangutans and visit historic sites like Samosir. In Java you can roam the mega city of Jakarta and visit the stunning Borobudur Temple. In Bali you can enjoy perfect beach days in Sanur, Lovina, and Seminyak, and come to know and love the fascinating Balinese culture in Ubud. So take this opportunity and drive by scenic rice paddies, tea and tobacco fields, and have the opportunity to climb the Bromo Volcano.
You need more information? Take a look at our Travel Information for Indonesia or get inspired by our Highlights in Indonesia.
Our Group Tours in Indonesia
14 Days / 13 Nights
Hindu temples
Beaches and coral reefs
Free time and cultural activities
More »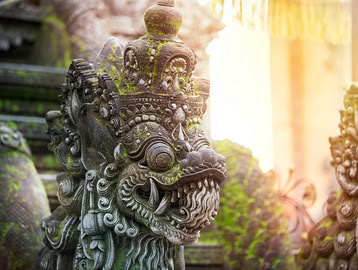 20 Days / 19 Nights
Hindu shrines and temples
Rice fields, volcanoes, beaches
Java, Bali, and Lombok
More »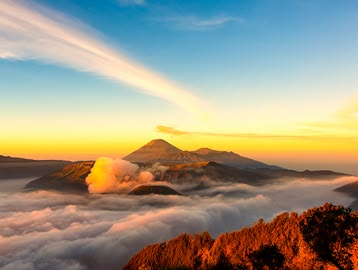 20 Days / 19 Nights
Bustling cities and secluded nature
Orangutans in their habitat
Ancient shrines and ruins
More »
20 Days / 19 Nights
Volcanoes, coral reefs, rainforest
Various wild animals
several markets and religious sites
More »