>> Check out our Last Minute Deals
Guatemala - The Heart of the Mayan World
Guatemala is often called the heart of the Mayan world. This amazing country offers the perfect combination of natural beauty, compelling history, and fascinating traditions.
A mountain range full of volcanos is deviding the coastal area from the inland, where you can find Guatemala-City and the famous Lake Atitlan. Go for boat tour on the Golf of Honduras in the Rio Dulce Nationalpark and get impressed by the tropical rainforest. If you are interested in the ancient culture of the Mayas, you must see the ruins of Tikal. Another special highlight is Antigua - a city, where you can experience the past.
Combine Guatemala with Mexico, Belize or both of them on our Mayan Trail Tour and get enchanted by ancient cultures and breathtaking nature. To get a perfect preparation for your trip you can check out our travel information for Guatemala or get inspired with our Highlights in Guatemala. You have further questions? Leave us a message.
Our Currently Offered Tours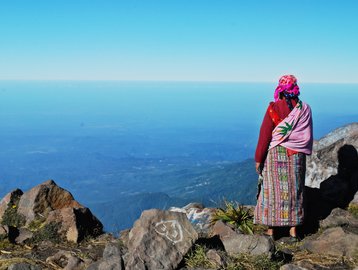 22 Days Mexico, Guatemala and Belize
Small villages and ancient cities
Enchanting Mayan ruins
Caye Caulker island paradise
More »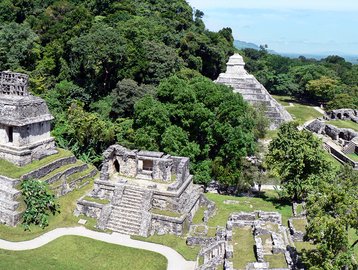 12 Days Mexico and Guatemala
Impressive Mayan Ruins
The best of Mexico and Guatemala
historic Antigua
More »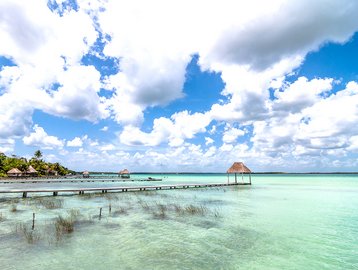 13 Days Guatemala, Belize and Mexico
White sandy beaches
Ancient cultures
Three spectacular countries
More »
Guatemala on our Mayan Rountrip
Guatemala is one of the most beautiful countries to travel in the world. Despite the small size of the country, it's offering a lot of sights and fascinating nature. On our tour you can visit the Tikal ruins and find out more about the Mayas. The country is dominated by an exciting mixture of nature and culture. Additionally it is the country with the most Indian influences.
You can also admire beautiful lake and volcano landscapes. The most famous Mayan ruin of the country is Tikal, which means "Place of Voices".
Our Guatemala combination tour is taking you to more countries. Enjoy for example the gorgeous beaches of Caye Caulker in Belize on our Mayan Trail Tour or get enchanted by the famous Chichén Itzá ruins in Mexico.