>> Check out our Last Minute Deals
Dancing Tours or Courses in Cuba - Get inspired by the Cuban rhythm
You are in love with the rhythms of Cuban music and want to get active during your holidays? Pack your dancing shoes and come to Cuba with SC Travel Adventures. Experiences dance teachers will show you the different Cuban dances. How about a Salsa lesson? It doesn't matter if you are a beginner or already have some experience.
Music and dance are playing a central role in Cuba. You can hear Cuban music everywhere on the streets, it's a way of life, full of passion and emotions. We don't only offer Salsa courses, you can also learn Tango, Reggaeton or Merengue & Bachata.
Choose between our Dancing Tour with accommodation, dancing lessons and further services or take only a dancing course to complement your journey. If you have any questions, we are happy to support you - just leave us a message.
Our currently offered Dancing Tours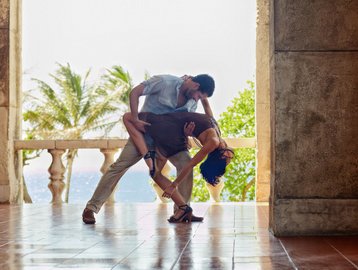 6 Nights / 7 Days
Salsa
3 hours of lessons per day on 5 days
City Tour Havana included
More »
14 Nights / 15 Days
Dancing, cycling, and hiking
Famous cities and small villages
Beautiful waterfalls, natural pools
More »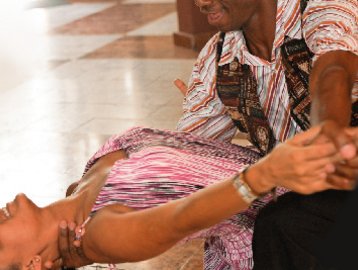 Duration: 90 min / day
Two different styles in one course
Dancing style of the Dominican Republic
Experienced dance partners
More »
Duration: 90 min. / day
Dancing style with origin in Puerto Rico
Mixture of different music genres
Rhythmic adventure
More »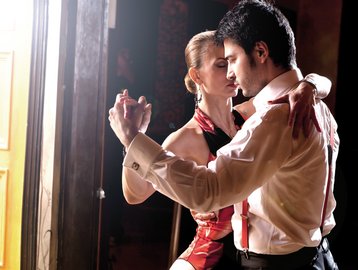 Duration 90 min. / day
Argentinian Tango
For beginners and advanced dancers
Feel the South American passion
More »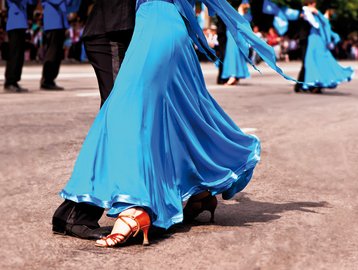 Duration: 90 min. / day
Daily lessons
Learn Salsa Cubana
Experienced dancing teachers
More »
You are interested in one of our dancing courses? Send us a non-binding request to complement your vacation in Cuba.