>> Check out our Last Minute Deals
Biking Tours in Cuba and Costa Rica
Cycle new terraing with one of our Biking Tours. Together, up to 16 cyclists will explore the most beautiful landscapes in Costa Rica or Cuba. Your English-speaking tour guide will lead you to fascinating places along pre-selected trails, and an air-conditioned bus will accompany you with your luggage. So enjoy discovering some of the world's most beautiful scenery and cultural sites, with the wind in your face and no pack on your back. This way, you'll be fully immersed in your experience without a care in the world.
You have questions about our biking tours or want to have some changes? Our team is happy to support you - get in contact with us.
Our Biking Tours at a Glance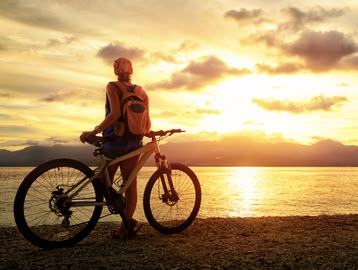 13 Nights / 14 Days
2 weeks cycling in Costa Rica
Two Majestic Volcanoes
Monteverde Cloud Forest Reserve
More »
7 Nights / 8 Days
Vibrant Havana
Quiet agricultural countrysides
Smooth terrain and open roads
More »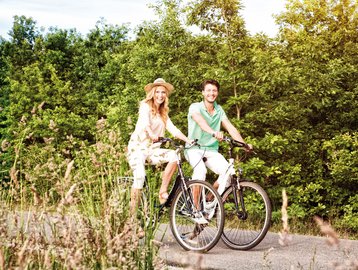 11 Nights / 12 Days
Coast, mountain and jungle trails
An array of cultural sights
Both urban and rural stops
More »
13 Nights / 14 Days
Cuba from East to West
Important cultural monuments
Lively cities
More »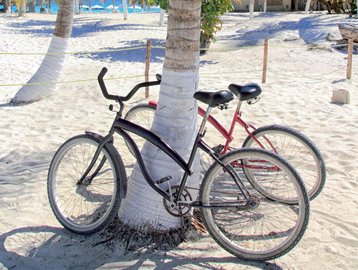 7 Nights / 8 Days
Secluded region of the country
Varied terrain
Stunning natural landscapes
More »
10 Nights / 11 Days
Sierra Maestra Mountains
Humboldt National Park
Santiago de Cuba
More »
We are happy to help you if you have any further questions about our cycling tours in Cuba or Costa Rica! If you have your own ideas for your vacations, let us know - we will send you a non-binding and tailor-made offer.