>> Check out our Last Minute Deals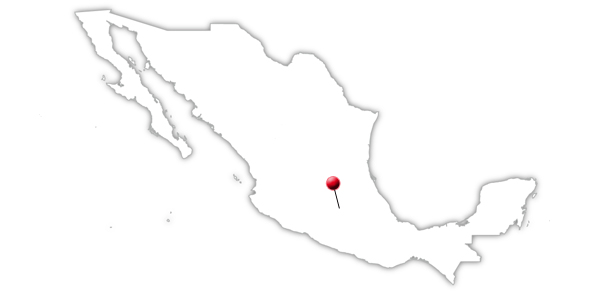 The capital of Mexico is one of the biggest city in the world with about 22 million inhabitants. Mexico-City is a city of contrasts. Beside the historical center, the mondern part Reforma is an important economic center of the city. Mexico-City offers a mix of old and new and has much culture to offer.
Mexico-City is located in the center of the country, about 2300 meter above sea level and is surrounded by mountains from three sides. The twin volcanos Popocatepétl and Iztaccíhuatl are located in the south east. In the south you can find the mountain Ajusco, with a height of 4000m. Those mountains are popular destinations for weekend excursions of the Mexicans.
In 1325 the city Tenochtitlánm, the capital of the Aztecs was build and founded. In the 16th century with the conquest of the Spanish, the city was engrossed and destroyed. from the ruins the built the La Ciudad de México - Mexico-City.
The city is the political and cultural center of Mexico. Here you can find the biggest and most important universities of the country.
Things to see and do in Mexico-City
The Centro Historico - the old part of the city - will enchant you with buildings from the 18th and 19th century, one of the most impressive buildings is the Palacio de Bellas Artes. In the inside you can find a museum, a galery and a theatre. The inside of the buildings is as least as fascinating as the outside with all its murals.
We recommend a visit to the district Coyoacan in the south, which was independent until 1929. The conqueror Cortés chose this part to be his home, as well as many other people from the capital. In Coyoaca you should definitely visit the Casa Azul, the place of birth from the famous Mexican painter Frida Kahlo.
Also located in the south is the district Xochimilco, which is famous for its "swimming gardens". A very Mexican experience is a boat tour on a trajinera, accompanied Mariachi Musicians, a cold chela and delicious tacos! If possible, avoid the weekends.
With a length of 226 kilometeres the Underground railway is the longest in Latin America and is used by more than 7 million people daily.
The Basilica de Guadalupe is the second most visited catholic site worldwide, right after the Vatican. Only on the 12th of December, the day of the holy Guadalupe, 6 million people are pilgrimaging to the Basilica.
Because the city is build on a lake, its sinking by 15-20 cm every year.
More information about the country and the people of Mexico, you can find here.
Tours to experience this highlight