>> Check out our Last Minute Deals
You want to enjoy your trip to Cuba all for yourself and don't want to be dependend on the plans of a travel group? With our privately guided tours you will discover the most beautiful place in Cuba with your personal guide by your side.
If you prefer to be completely independent, you might be interested in our Viazul Bus tours. With the public long-distance buses you can travel the whole island on a low budget and independently. Of course you can also book a guide for your Viazul adventure.
Privately Guided Cuba Tours
On our privately guided round trips you can disover cuba alone, with a partner, friends or relatives. Always by your side is a qualified guide, who can cater to your personal wishes: It won't be a problem to stay longer at a sight or if you want to take a little side trip, that's not in the program. Let us know on your inquiry if you have any wishes for your stay in Cuba - we'll try to make it possible.
✓ Without other participants
✓ Personal, English-speaking guide
✓ Incl. full-board (not on Hiking Pico Turquino)
✓ Incl. private transfers throughout the tour
✓ Opportunity to change program
Currently Offered Private Guided Tours: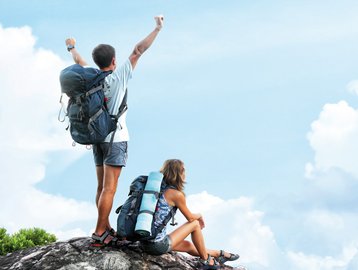 7 Nights / 8 Days
Far from crowds of tourists
Castro's revolutionary headquarters
Highest mountain of Cuba
More »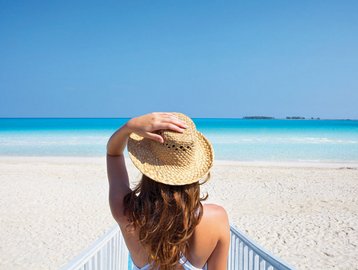 7 Nights / 8 Days
Las Terrazas nature reserve
Cuba's vibrant capital
Tropical island paradise
More »
Private Cuba Round Trips with the Viazul Bus
You want to travel Cuba on a budget but don't want to miss out any highlight? Our Cuba round trips with the public bus Viazul make this possible. Wie combine the locations and busses, that you can enjoy every city with enough time. Some activities are already included, others you can book in advance or when you arrive to Cuba. The advantage to travel with the Viazl bus: You are travelling on a private basis but you still have the possibility to get in contact with other tourists, that are travelling with the Viazul bus.
✓ Private tours on a budget
✓ Possibility to get in contact with other travellers
✓ Routes with the most beautiful highlights
✓ Individual planning of your leisure time
✓ Excursions and activities bookable
Currently Offered Viazul Tours: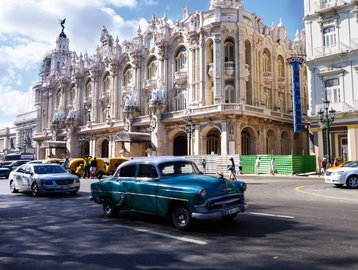 12 Nights / 13 Days
Enough time in the different locations
Havana, Viñales, Cienfuegos, Trinidad
Included activities, e.g. Classic Car Tour
More »
17 Nights / 18 Days
Rravelling on budget with the Viazul bus
Havana, Bayamo, Santiago de Cuba etc.
Many optional activities to choose from
More »