San Cristóbal de las Casas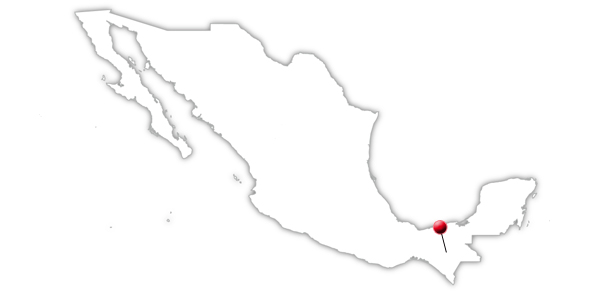 The pleasure is all yours as you discover the mystical beauty of pine tree forests, a vibrant valley and a colonial city unlike any other in San Cristóbal de las Casas. Few cities in the world offer as seamless a blend as San Cristóbal. Enjoy the quintessential city vibe, the renewed ancient charm of century old houses and rolling paddocks for grazing animals. This is one city that will revitalise your search for wonder as you experience the perfect base for a true Mexican adventure.

Hundreds and thousands of tourists can't be wrong, so start planning the holiday of a lifetime in San Cristóbal de las Casas today!
The history of San Cristobal de las Casas
San Cristóbal was founded in 1528 as a Spanish Base. Diego de Mazariegos founded the city and gave way for the Spanish citizens to make a good fortune in the farming market. However as the Spanish were made richer by wheat farming; the indigenous people were made poorer. The church did their utmost to offer protection to the indigenous people but it was only in 1545 that the Dominican monks reached the region. Bartolomé de Las Casas was anointed as the Bishop and the namesake of San Cristóbal de Las Casas.

The town was relatively quiet in the centuries that followed and it was only in 1970 that the region experienced a boom in the tourism industry. It is now one of the most popular tourist destinations in Mexico and remains a unique and authentic town.

Along with its rich tourism industry, San Cristóbal de Las Casas was also one of the four places which were chosen by the Zapatista Rebels to launch their revolutionary attacks. While the rebels only managed a few days in the town before being driven out by the Mexican Army, there are still underlying tensions which remain in this dynamic town.

Tourist Attractions in San Cristobal de Las Casas
This beautiful town successfully showcases every aspect of its perfection! From rolling meadows with animals roaming, to flourishing crops amidst the creme dela creme of Mexican architecture. There is an original charm to San Cristóbal that cannot be imitated elsewhere. The city has a rich historical centre which is proudly displayed in a number of museums, galleries and cathedrals. Templo de Santo Domingo is considered a must visit along with the cultural centres and Maya museum, Museo de Trajes Regionales.

Nature lovers are also in for a treat. If you would like to enjoy tours of the local farms or would prefer a thrill-seeking kayak adventure then you will fall in love with San Cristóbal. From religious sites to speciality textile and jade museums, there is guaranteed to be an attraction that will grab your attention and captivate your heart.

Amongst the city charm, you will still be able to visit the Laguna Miramar as well as the Orquideas Moxviquil Botanical Sanctuary. Recreational hikes, zip-lining and aerial explorations, as well as an array of shopping attractions that will leave you with a whole new suitcase filled with mementos and souvenirs, are just some of the things you could do whilst visiting.
Accommodation in San Cristobal de Las Casas
There is no place like a home in San Cristóbal, so make sure you embrace the welcoming hospitality as you settle in for an unforgettable vacation in one of the many spectacular hotels of the region. Rent a casa for the duration of your stay or choose to stay in authentic luxury at one of the boutique hotels overlooking the city square and cathedrals. Whether you are a traveller on a budget or an explorer looking for an adventure, there is bound to be the perfect hotel, hostel or lodge in San Cristóbal!
More information about the country and the people of Mexico you can find here.
Tours to experience this highlight