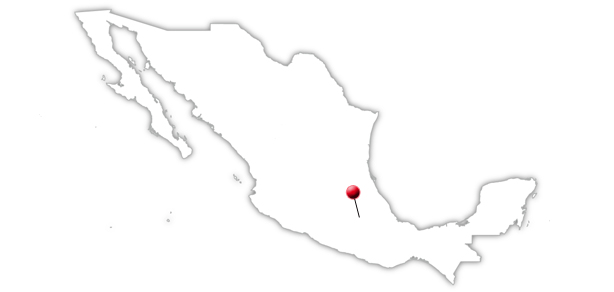 Open your eyes and your heart to a destination filled with magic, wonder and mythical brilliance as you explore Puebla and its surrounding regions. Famously known as the city of angels, Puebla is a city that leaves no stone unturned in order to offer a unique, captivating and unforgettable creation. With an enchanting story behind some of the most popular attractions there is a certain charisma about Puebla that will guarantee an unforgettable adventure in the heart of Mexico.

With culture, cuisine and character, Puebla is the world heritage city with a difference! So what are you waiting for? Plan an awesome experience in Puebla, Mexico today!
Located in the heart of Puebla, you will find the "Our Lady of the Immaculate Conception Cathedral" which upon completion caused a stir throughout the city. The engineers and designers of the cathedral had no idea how they would adorn the top of the cathedral's towers with an 18 000 pound bell. These towers just so happened to be the tallest in Latin America at the time. Miraculously one morning the city woke up to found the bell at the top of the towers in its rightful place with no one knowing who or what put it there, and so the legend was born and the City of Angels came to be!

The city is alive with stories on how the cultural traditions were formed and with every cobblestone of Puebla laced with its own unique tale there is bound to be an element of history to captivate you!

Another fundamental piece of Puebla's history is the city's nickname as the Heroic City, the streets of Puebla were the battlefields for the Mexican troop's defeat of the French Army.

Tourist attractions in Puebla
Puebla is a UNESCO World Heritage City and is simply alive with history. Whether you want to tantalise your taste buds as you explore the complex flavours of Puebla's Baroque Status or you want to embrace the natural beauty of the Popocatepetl and Iztaccihuati volcanoes, an unforgettable experience is guaranteed!

Marvel at the clay masterpieces of Talavera, embrace the beauty of folk arts and crafts or get in touch with your adventurous side as you paraglide off of the hills near Puebla. From mountain biking to hiking, trailing to temple-trekking and museum hopping, you will have ample opportunity to enjoy everything Puebla has to offer.

Puebla boasts a welcoming charm and an incredible hospitality that will make you feel right at home. Choose from a number of boutique hotels, culturally enriched resorts and affordable hostels. Enjoy the cosy bed and breakfast style lodges, cabins and chalets. From homely and stylish resorts to backpacking lodges, you can rest assured that there is a place in Puebla that will showcase Mexico's quintessential hospitality. Whether you are in the mood to splurge on luxury or you want to enjoy the basic comforts of Puebla, there is bound to be the ideal accommodation option just for you!

Tours to experience this highlight