Buenos Aires - Custom Package
What to expect
Discover the capital city, Buenos Aires, and the colorful culture of "Porteños" with our local staff. Stroll to the iconic Obelisco de Buenos Aires, rest under a tree in the Plaza San Martín, take photos in colorful Caminito de La Boca and meet passionate tango dancers in the famous San Telmo district. Don't miss a typical Argentine treasure, "Parillada" with a bottle of Malbec. And to wrap up your eventful day, visit a tango show, whose Buenos Aires highlight is the performance of the tango song "Mi Buenos Aires querido"!
Today you will arrive in Buenos Aires. You will be greeted at the airport by one of our staff, who will bring you to your hotel. During this transfer, you'll get your first impression of the cosmopolitan city where different cultures exist harmoniously. After arriving at your hotel, feel free to either rest and relax there, or get a city map at reception and start exploring the city called the "Paris of Latin America." With buildings dating from the colonial era, neoclassical and modern eras, its architecture is unique in South America. Especially seen in the Puerto Madero district is more modern architecture. So stroll along the seemingly endless avenues, relax in one of the many parks and enjoy the views. Traveling means learning new cultures and cuisines, so explore the cafes, ice cream shops and pizzerias in the city center or treat yourself to a sirloin steak (Bife de Chorizo) in a Parilla, one of the world-renowned steak houses.

Dazzler San Telmo*
*or similar
After a typical Argentine breakfast of a mug of hot coffee with milk and two "medialunas" (croissants), you'll meet your guide at the hotel who will help you explore Buenos Aires. The sightseeing tour takes you through seven different neighborhoods, one being La Boca, the most famous district of Buenos Aires today. This is a result of the immigration of many Genoese in the 19th century. Walk along the "Caminito" path past many colorful shops over to the football stadium of Boca Juniors. The football club is probably one of the greatest passions of Porteños. Next you'll go to Barrio de San Telmo with cobblestone streets from the 18th century, an antique market on Sundays and the Mercado antiguo. Then, you'll make your way to the Plaza de Mayo, where the current pope, Pope Francis, worked here for many years as an archbishop. The sightseeing tour also takes you to Puerto Madero, the most modern district of the city, with major docks, modern buildings and the best restaurants in Buenos Aires. With public transport, you'll head to Recoleta, with beautiful cemeteries. Toward the end of the tour you can also visit the parks of Palermo, where Porteños enjoy sports and spending time outdoors. Following the tour, you'll head back to the hotel to rest and get ready for the tango show. After a delicious dinner, you'll learn more about the history of tango and be whisked away in the sounds and movements of the dancers.

Dazzler San Telmo*

Breakfast and Dinner
*or similar
Have some breakfast and enjoy your last day in Buenos Aires before your departure. If you're not wanting to go home just yet, we can organize optional excursions or transfers to other trips for you. From Buenos Aires, you have many options to continue on with your unforgettable holiday.

Breakfast
2 nights in hotels including breakfast
Transfer from the airport to accommodation
Guided city tour (with public transport and an English speaking guide)
Tango show with dinner and transfers
Other meals and drinks (1x lunch, 1x dinner)
Tips and Gratuities
Combine this package with
Prices are vaild until 31.10.2020.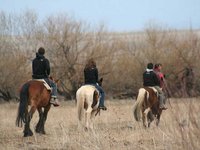 This tour is a unique opportunity to learn about the history and traditions of Argentina first hand. In the morning you'll be picked up at your accommodation and drive for just an hour to Estancia, where you will spend the day. Explore the area on horseback or traverse the vast Pampa with a sulky (a type of carriage). You will also learn traditional dances through a dance performance and witness a Gaucho show off his skills. At lunch you can sample delicacies of local cuisine: grilled vegetables and meat, empanadas, Pastelitos and more.
Price on request
incl. Van shuttle (with other participants) and typical lunch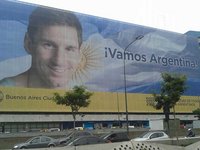 Football is one of the great passions of Argentina and a famous team or player can have a large impact on the lives of many Argentines. One of the world's most famous football teams is Boca Juniors, who Diego Maradona played for. Tt is almost impossible to get tickets for a classic matchup against the Boca Juniors and River Plate. If you want immerse yourself in the football life of Argentina and witness the soccer passion of Argentines up close, this excursion just right for you. You'll be picked up from your hotel and taken right to the stadium. Your guide will help you to find your seat and you'll enjoy an exciting 90 minutes that you will never forget! Of course, you will be brought back to your hotel after the match.
Price on request
incl. Transfers and entrance ticket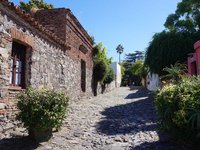 Ready to leave Buenos Aires for the day and take a trip somewhere else? Why not Uruguay! After a one-hour boat trip on the Rio de la Plata, you'll arrive at the small town of Colonia del Sacramento, which is the oldest city in Uruguay. Stroll through the world heritage city with its Portuguese colonial style buildings. See locals at Candombe dance and try a typical Uruguayan dish: Chivito with a Medio y Medio (a mix of sparkling wine and white wine). If you rent a golf cart on site, you can drive along the beach to the Plaza de Toros and take a boat back to Buenos Aires in the afternoon.
Price on request
incl. Boat fares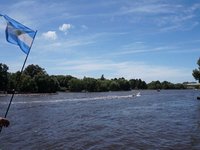 A trip to Tigre will take you out of the city and into nature. From the hotel you will have a transfer to the port of Buenos Aires. Travel by boat along the coast and through the Delta del Paraná up to Tigre. Enjoy the view of the noble town of Vicente Lopez and the port of Olivos with its yacht clubs. From a distance, you'll have a whole new perspective of Buenos Aires. After you ride around several islands on the Delta River, you'll go on land to Tigre. Go by bus to San Isidro, a lovely suburb with a great cathedral to see. Then, you will be driven back to your hotel.

Price on request
with English speaking guide
Duration: 4 hours